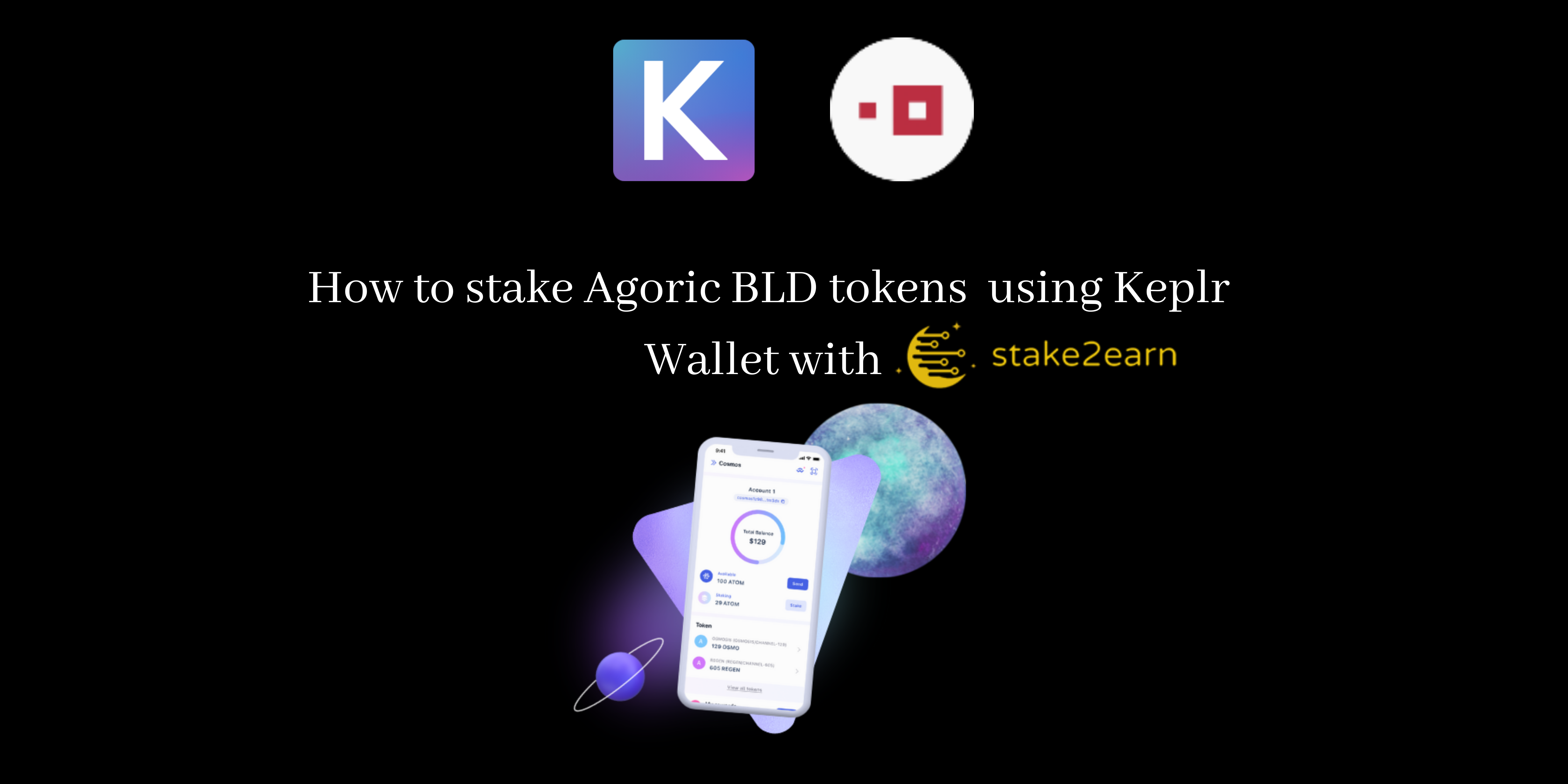 What is Agoric Network?
Agoric was founded in 2018 by Mark S. Miller, Dean Tribble, Bill Tulloh, and Brian Warner and launched their first Testnet in 2019, simply called: Agoric Testnet.
Agoric Network is a platform that programs smart contracts securely in order to enable the future of global economic cooperation. Agoric is a smart contract platform built on the Cosmos SDK and with Tendermint Proof-of-Stake (PoS) mechanism and a native asset to secure the network. The native asset is their token BLD.
How to stake BLD using stake2earn 🌜
1. Install Keplr
Keplr is a browser extension wallet for the Inter blockchain ecosystem and it's known as the most powerful wallet for the Cosmos ecosystem. So, the first step would be to get the Keplr extension wallet from here.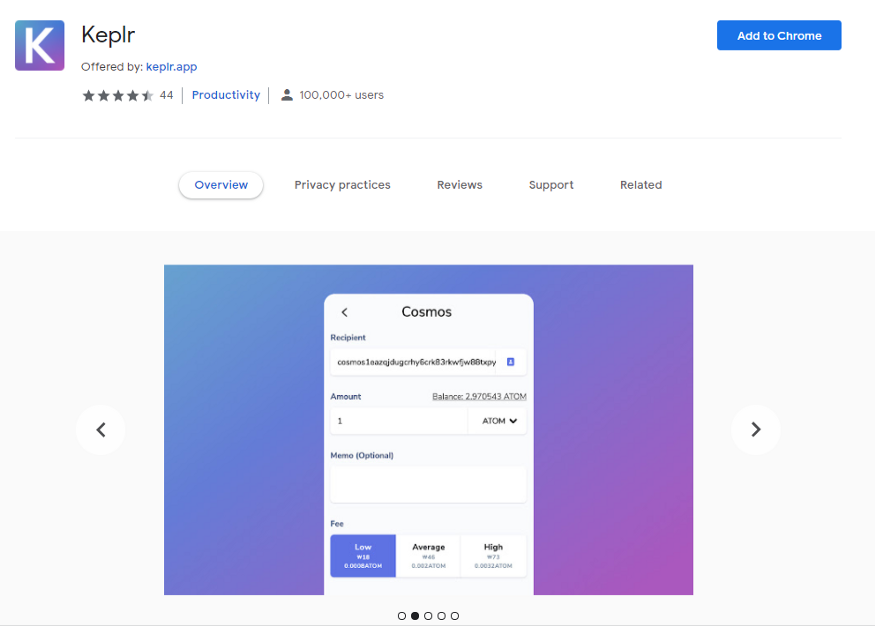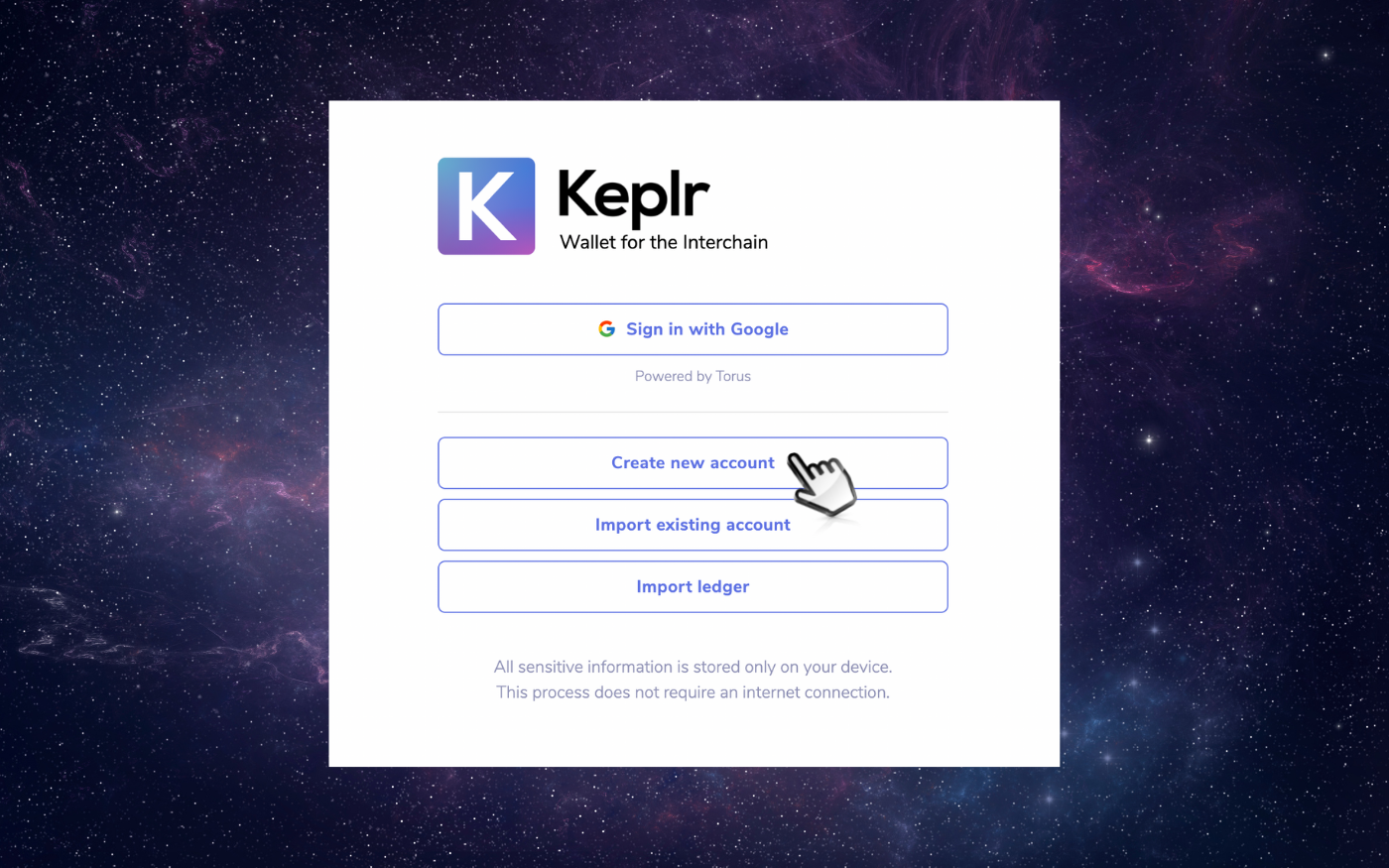 Now, just follow these steps:
Open your Keplr wallet extension
From your drop down network menu, select 'Agoric'
In your Agoric account, you will find your wallet address (it's a string that begins with 'agoric' and it usually looks similar with agoric12345..9abcd)
Now just click on your wallet address to copy it and makes sure you save it in a different place as well. You will need to share it in the future
4. Start staking process for your Agoric BLD tokens
Now that your Agoric account is all set up, look at the top of the Keplr extension browser app and select from the networks list 'Agoric' and then click on 'Stake'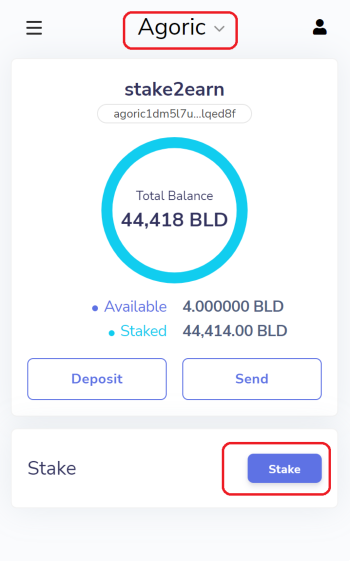 5. Select stake2earn 🌜 as your validator
In order to stake your Agoric BLD with stake2earn 🌜 , please look for us in the validator list and then click on 'Manage':