One of the most common questions when running node validators fully decentralized and non-custodial is 'Why x platform has APR higher?', 'Will I get 5% APR in a month or a year?' ,'How can I increase my APR?' or 'Isn't APR and APY the same thing?'.
This is your opportunity to learn more about APR & APY, and find out why it matters to know all this:
Where does it come from?
Both terms come from financial environment and before being used in Crypto, there were and still are used in banking. The meaning and role are similar, but we will discuss more in a second.
What is APR and APY in Banking?
APR stands for Annual Percentage Rate and it means how much interest you actually owe.
APY stands for Annual Percentage Yield and is the rate you can earn on your amount in a year including the compounding interest.
What is APR in Crypto?
In crypto environment, APR stands also for Annual Percentage Rate and it means the actual % you are earning on your investment. So, the amount of coins/tokens needed to be paid to you for your investment.
For example, you own Solana coins and you decide to put them at staking with a decentralized validator. The APR the validator is offering is set by Solana blockchain and varies depending on the amount of tokens staked in the Solana blockchain overall. Let's say you start staking 10 SOL and the APR is 10%. In one year, you will earn exactly 1 SOL.
Important!
- If you unstake your amount earlier than 1 year, you will earn less and need to calculate the interest for the exact number of months you made the investment for. Always take into account that the APR earned is for the initial investment after a year.
- If you set your winning targets in stable coin values, don't forget about market volatility. For example, it may be that your target was to win 100$ in one year from staking Solana (when SOL was 100$) but you won 25$ only after one year. You still won 1SOL as supposed to in both situations, however the SOL price fluctuated during the year till end of the year.
- When staking your coins/tokens with a validator (centralized or decentralized), also take into account that there will be fee transactions to be paid. Depending on the validator you choose you may be charged more or less in fees.
What is APY in crypto?
In crypto environment, APY stands also for Annual Percentage Yield and it means the % you may be earning after investing your coins/tokens. This includes also the compounding interest.
If you wonder what compounding interest is. It means the interest on your investment calculated on both the initial investment and the accumulated interest from previous periods.
In the below example, we will be using Staking Rewards Calculator to check our investment if we take into account compounding interest and if not:
Without compounding interest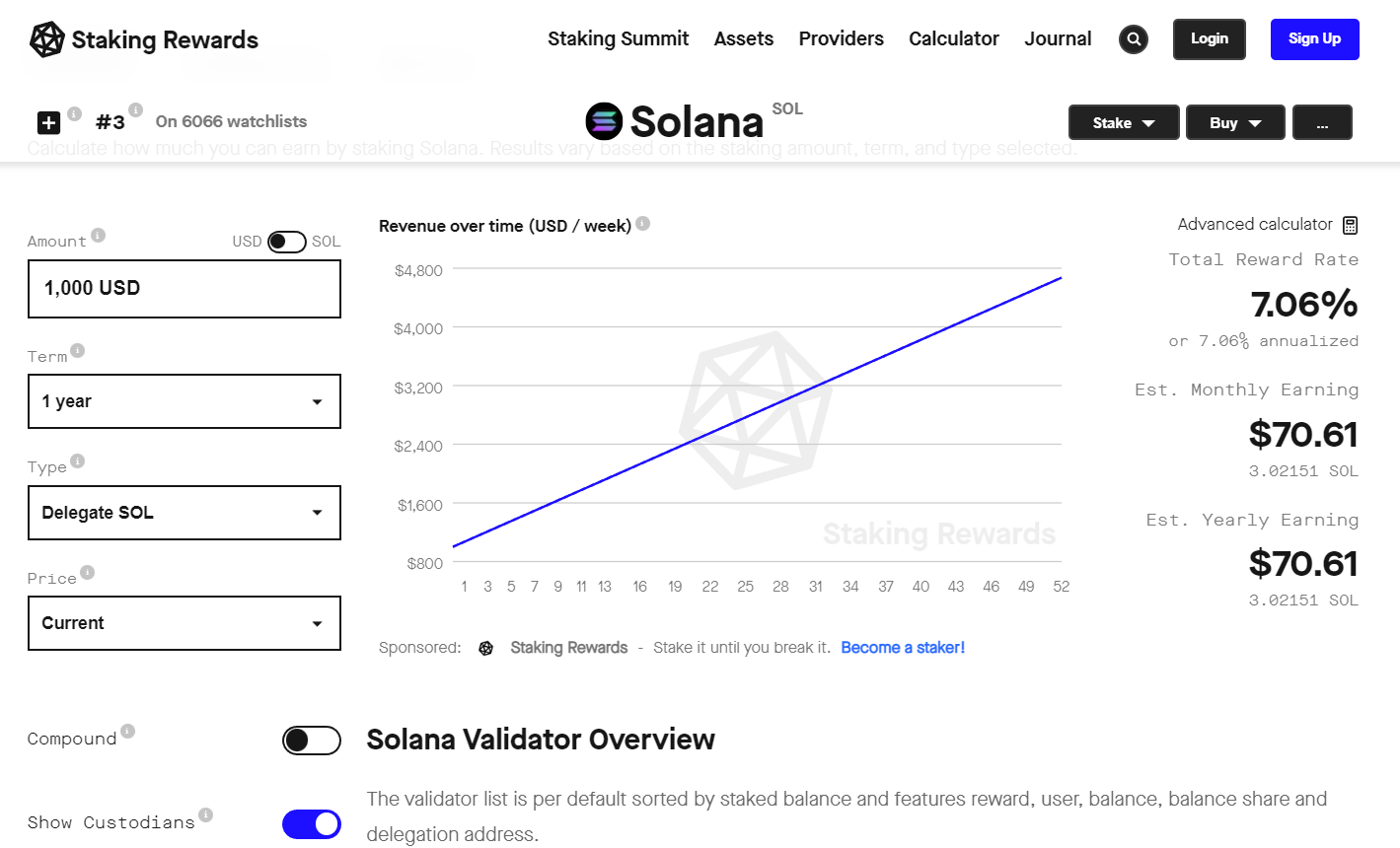 With compounding interest included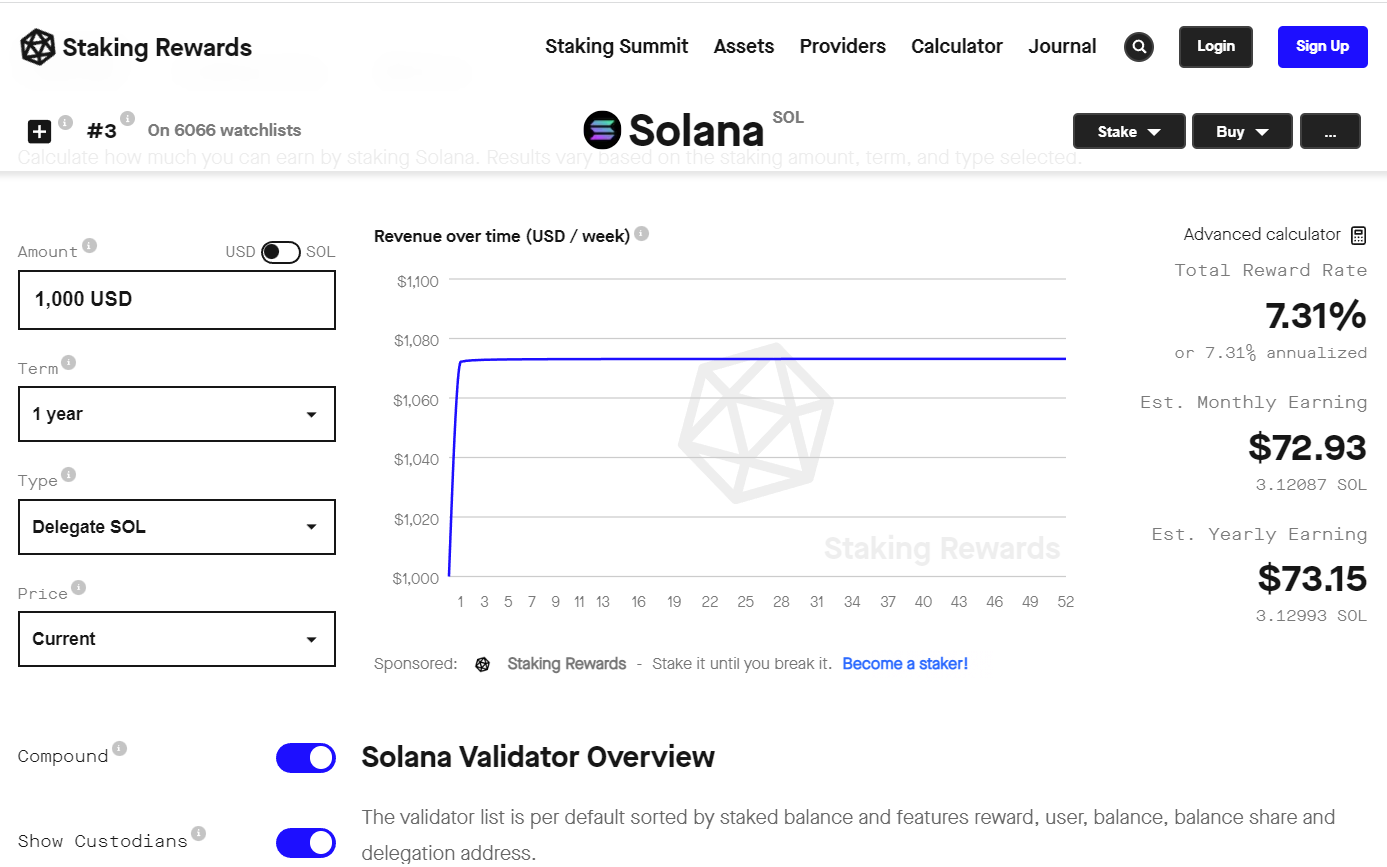 APR & APY main key differences
So, if APR does not take into account the compounding amount, APY yields will always look at the larger sum. Therefore, when investing, individuals always look more at APY being higher rather than APR, as APY rates is better a criteria to be taken into consideration when trying to maximize your profits.