What is NYM?
NYM is a project that wants to improve privacy, so they built two ways of staking on two different blockchains: you can run a mix node which will help the network decomposing packages from different hosts, so that in the end the origin and target cannot be traceable anymore. Or, you can run a validator which will help the network validating the transactions, similar with any other validator from other Blockchains. However, validator process is still in testnet right now. Check more about it here.
How to stake NYM tokens?
1. Download NYM wallet
First step it would be to visit https://nymtech.net/download and download NYM Wallet. There are 3 types of installations available for different operating systems: Mac OS, Ubuntu and Windows.
2. Create an account or sign in
If you already have an account , you simply need to sign in. Otherwise, you will need to follow the needed steps to create one.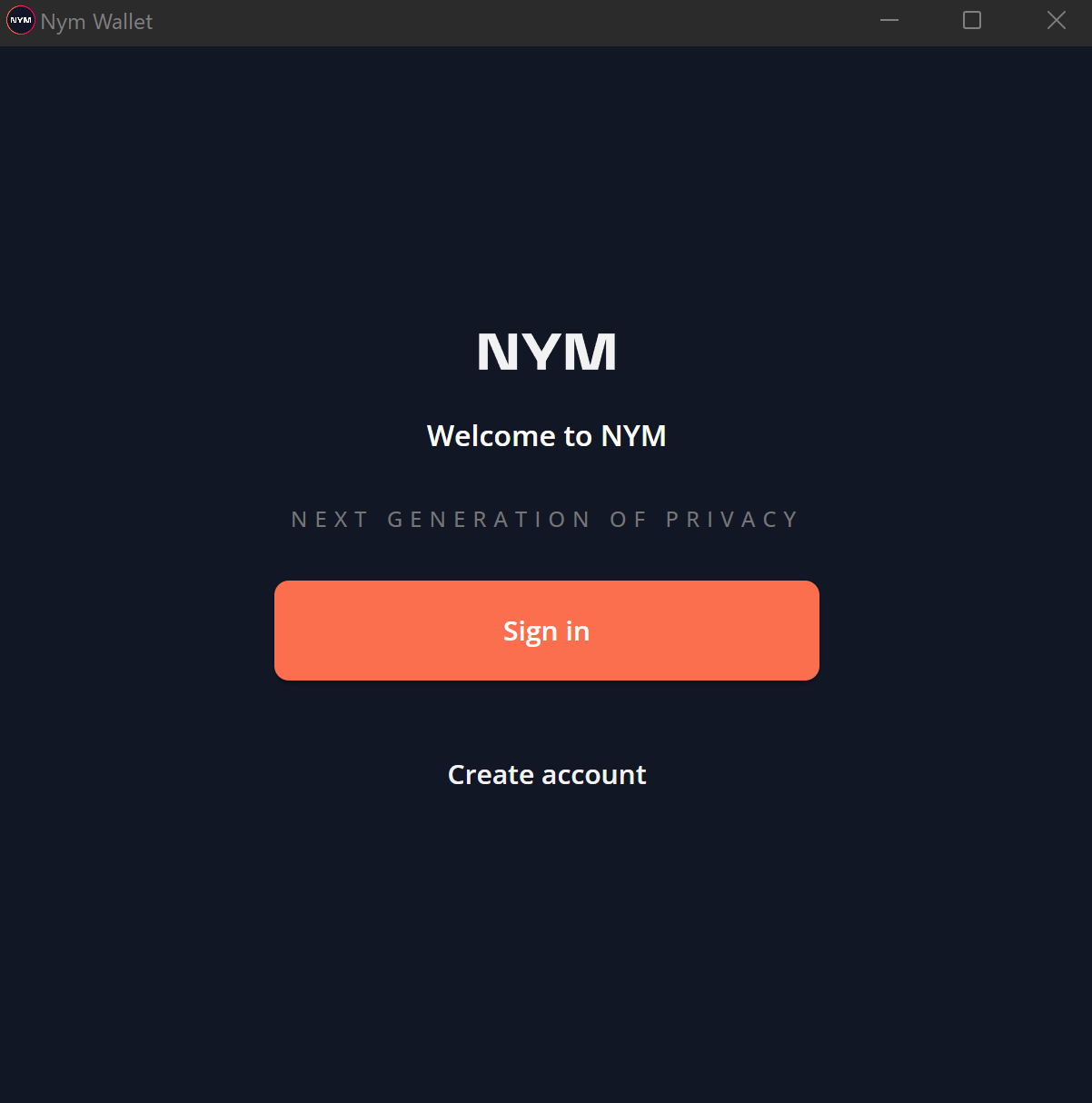 3. Sign in with mnemonic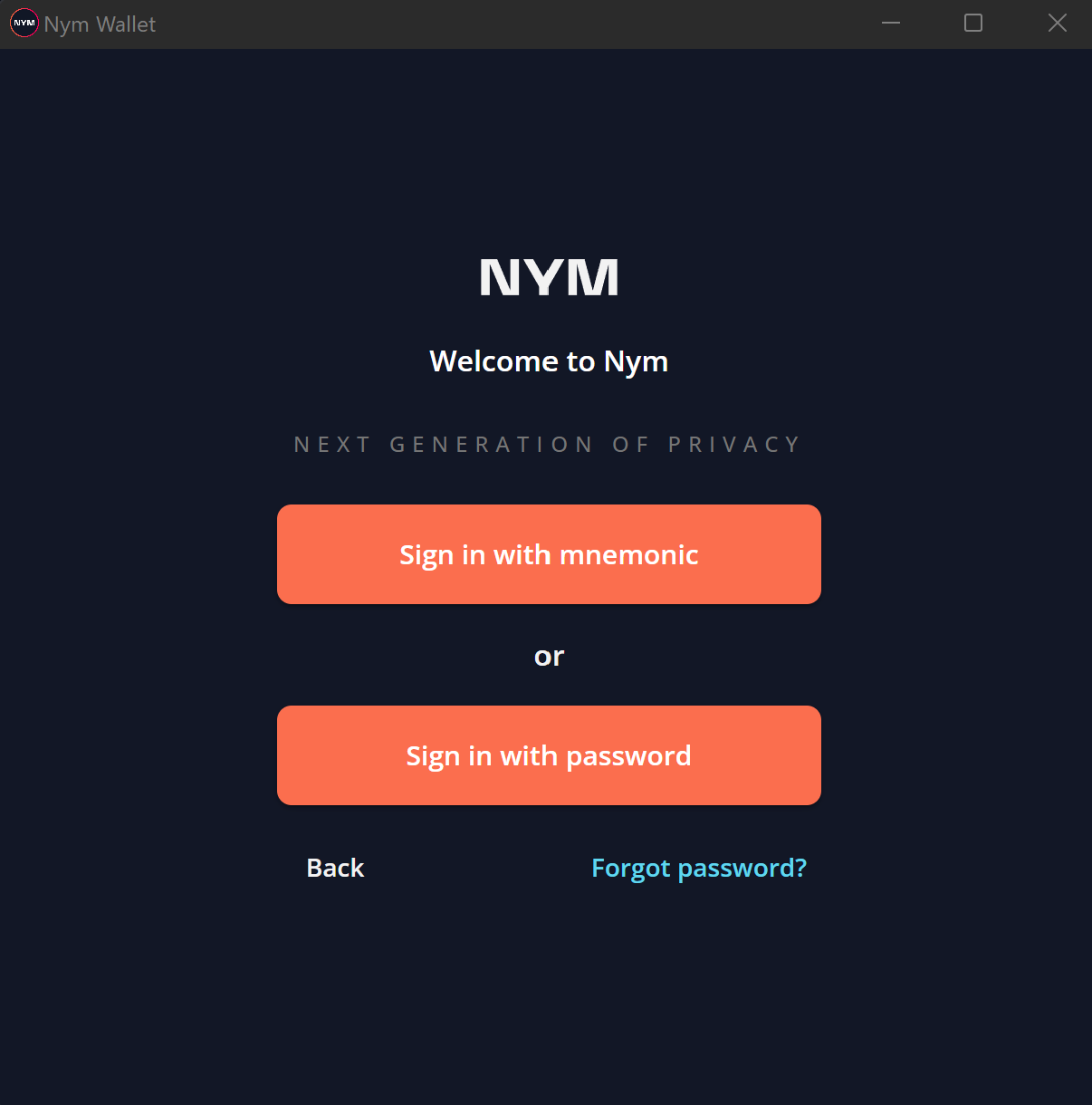 4. Delegate process
On the left side of the wallet, in the menu, you will find an option called 'Delegate'. Please click on it: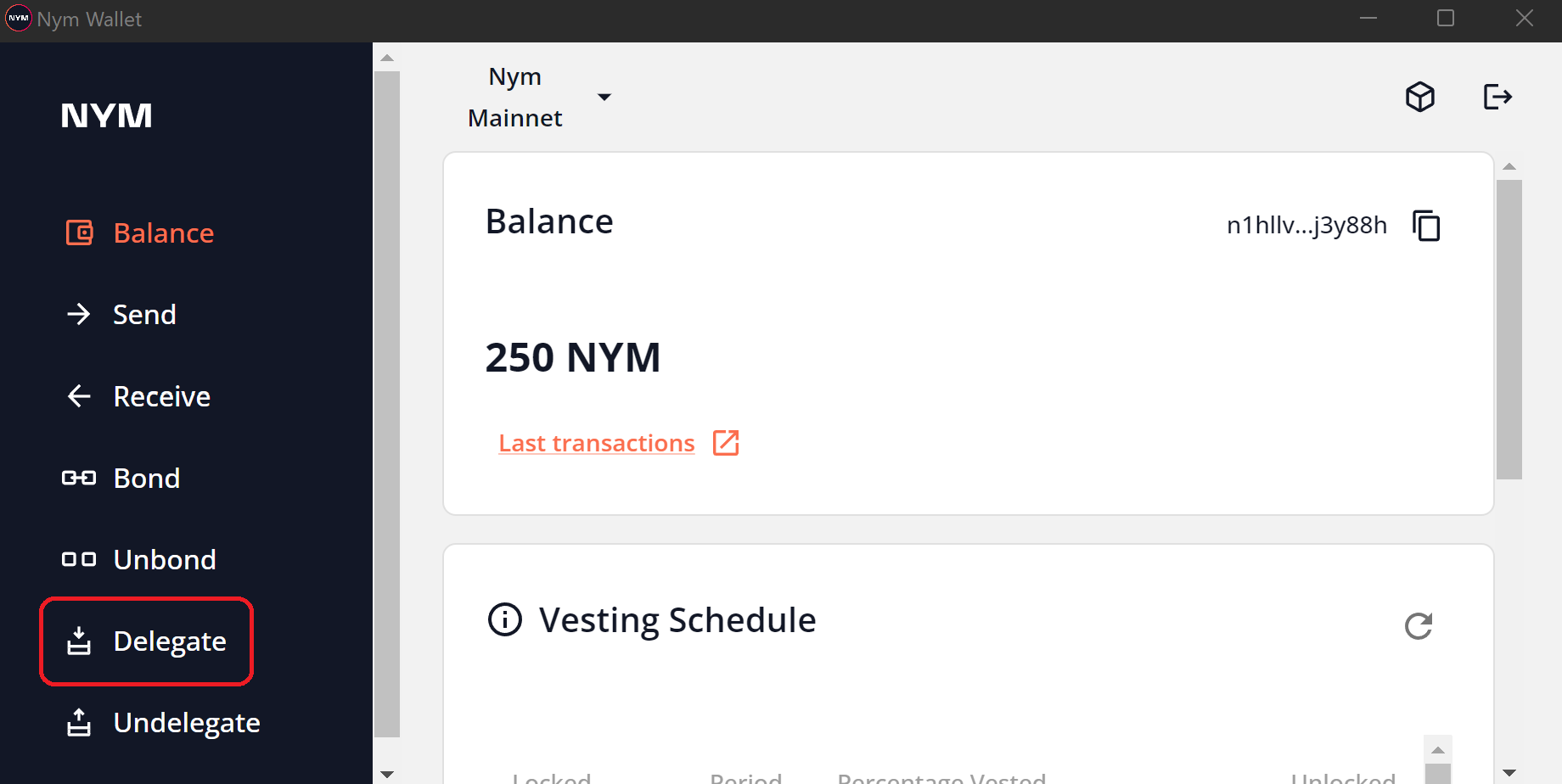 5. Delegate with stake2earn mix node
The next steps would be to enter our mix node identity address: 7UwWQG6TknnjNgXj1xK7NezE9iwa4vF6XfLaHcQKk5Lj and fill in the amount you want to stake with us.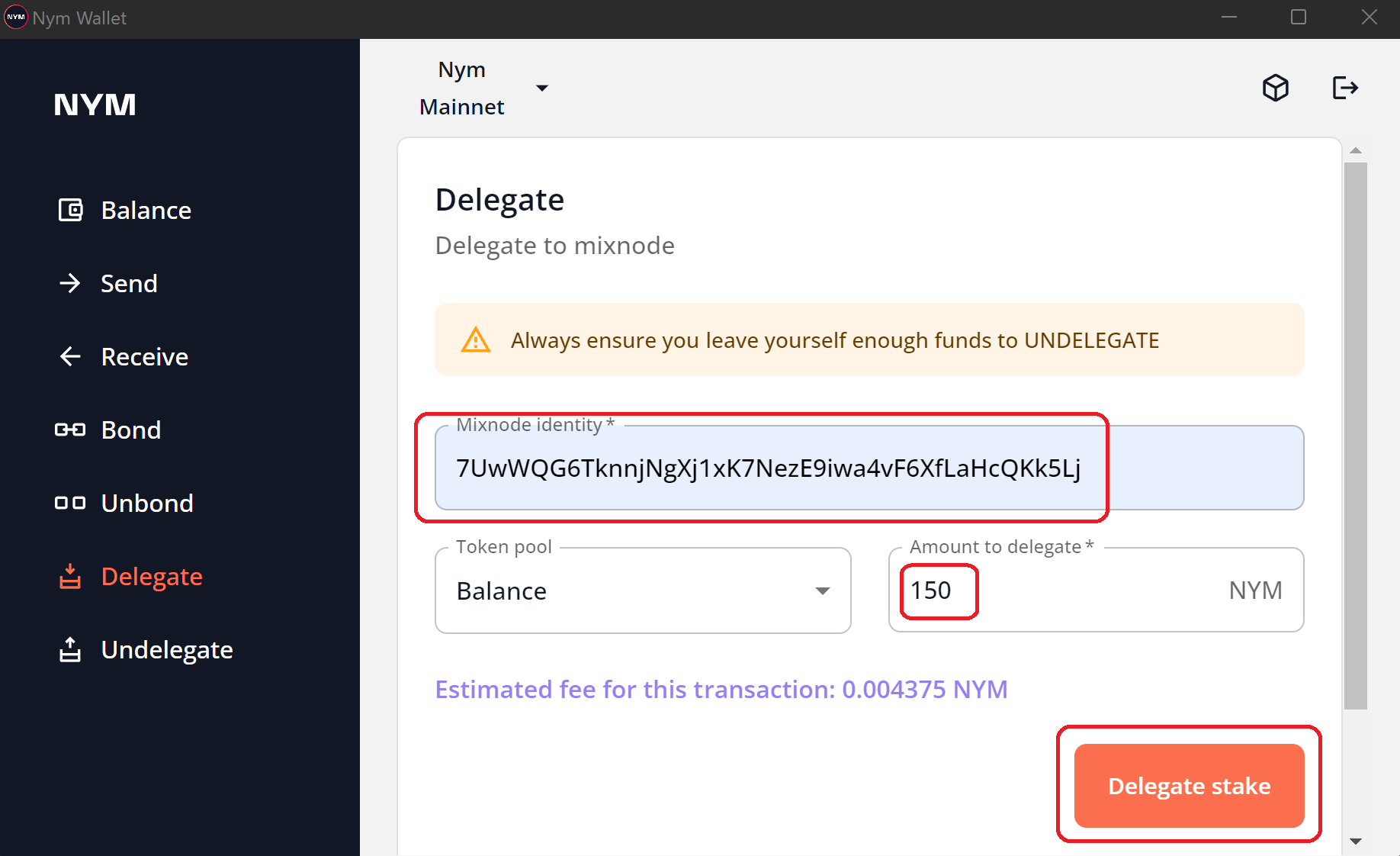 6. Delegation completed successfully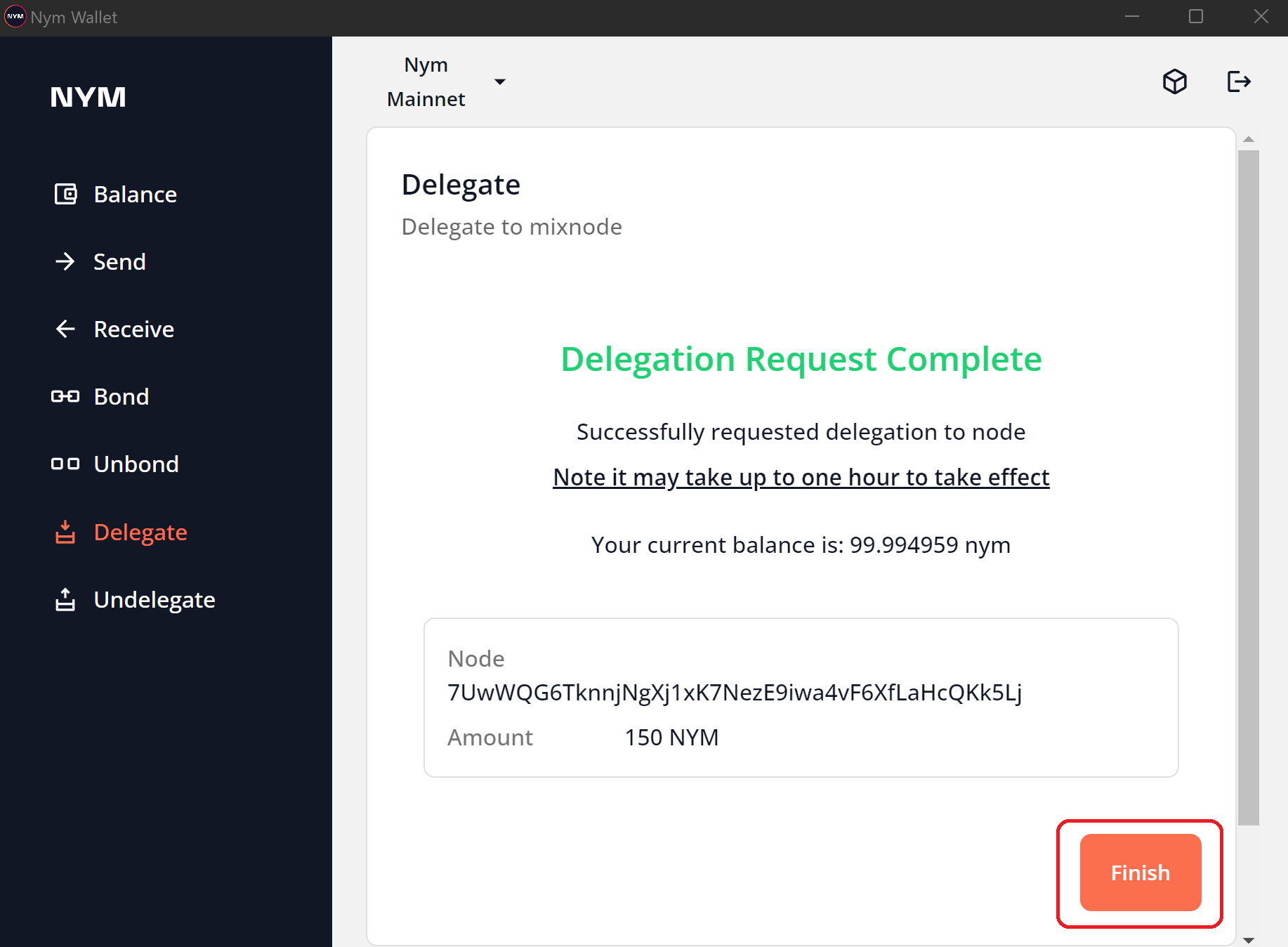 Congratulations! You are now officially staking your NYM and started earning rewards. We are excited to have you join.