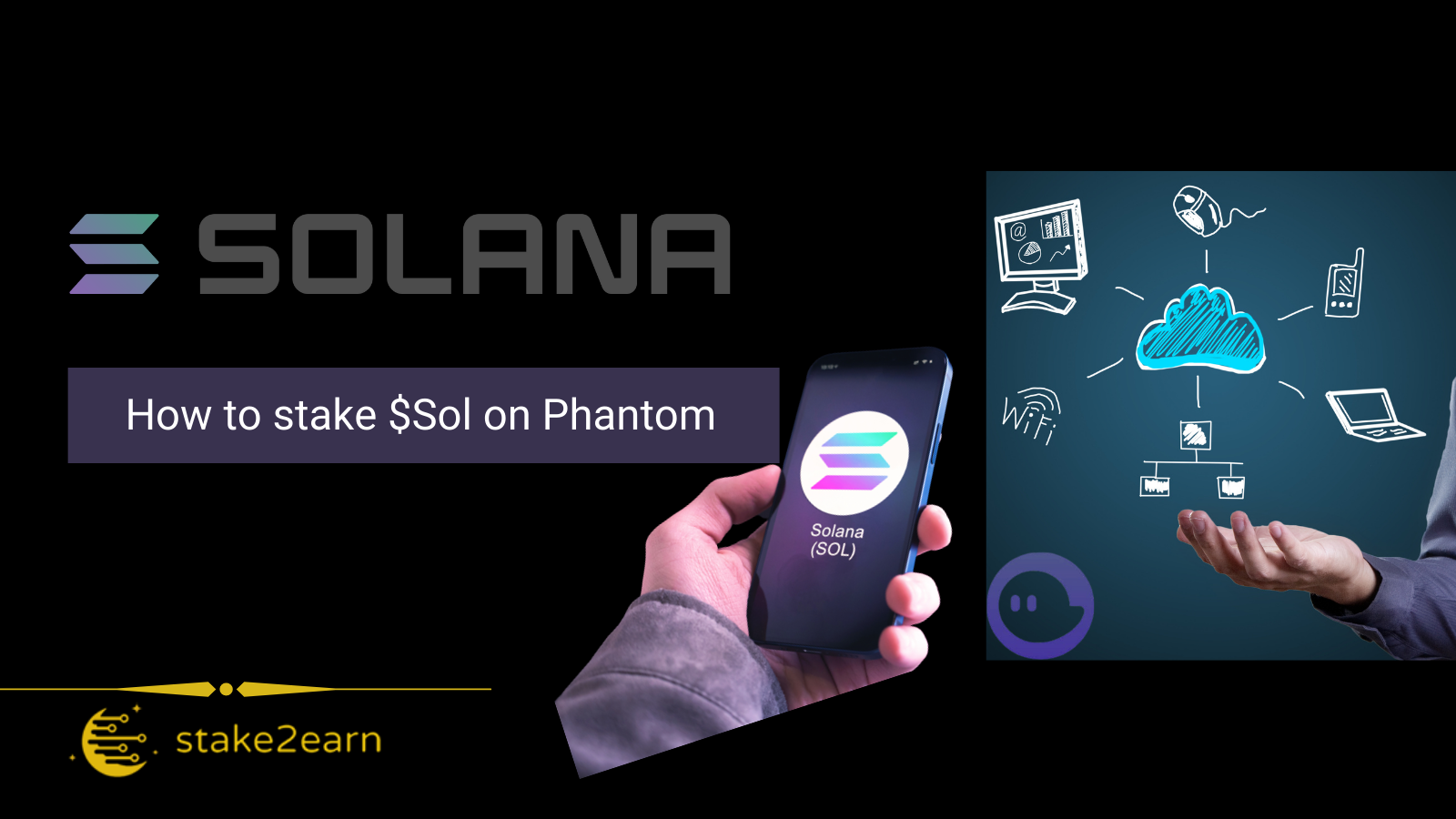 What is Solana?
Solana was founded in 2017 when Anatoly Yakovenko published a whitepaper draft detailing a new concept called Proof of History (PoH). Anatoly believed that with this new technique, he could automate the transaction ordering process for blockchains, in order to allow a higher scalability.
Later on, Anatoly teamed up with Greg Fitzgerald to build a single blockchain network that uses POH.
What is Phantom Wallet?
A crypto wallet reimagined for DeFi & NFTs. The friendly crypto wallet for tokens, NFTs, and Defi on Solana. Phantom makes it easy, safe, and fun for everyone to explore all that Web3 has to offer.
How to stake your Solana to stake2earn 🌜?
1.Download Phantom Wallet
Phantom Wallet is now available as a mobile application as well. If you are using an Android phone, you simply need to access PlayStore and search for Phantom Wallet. After finding it in the list, you just need to click Download and Install.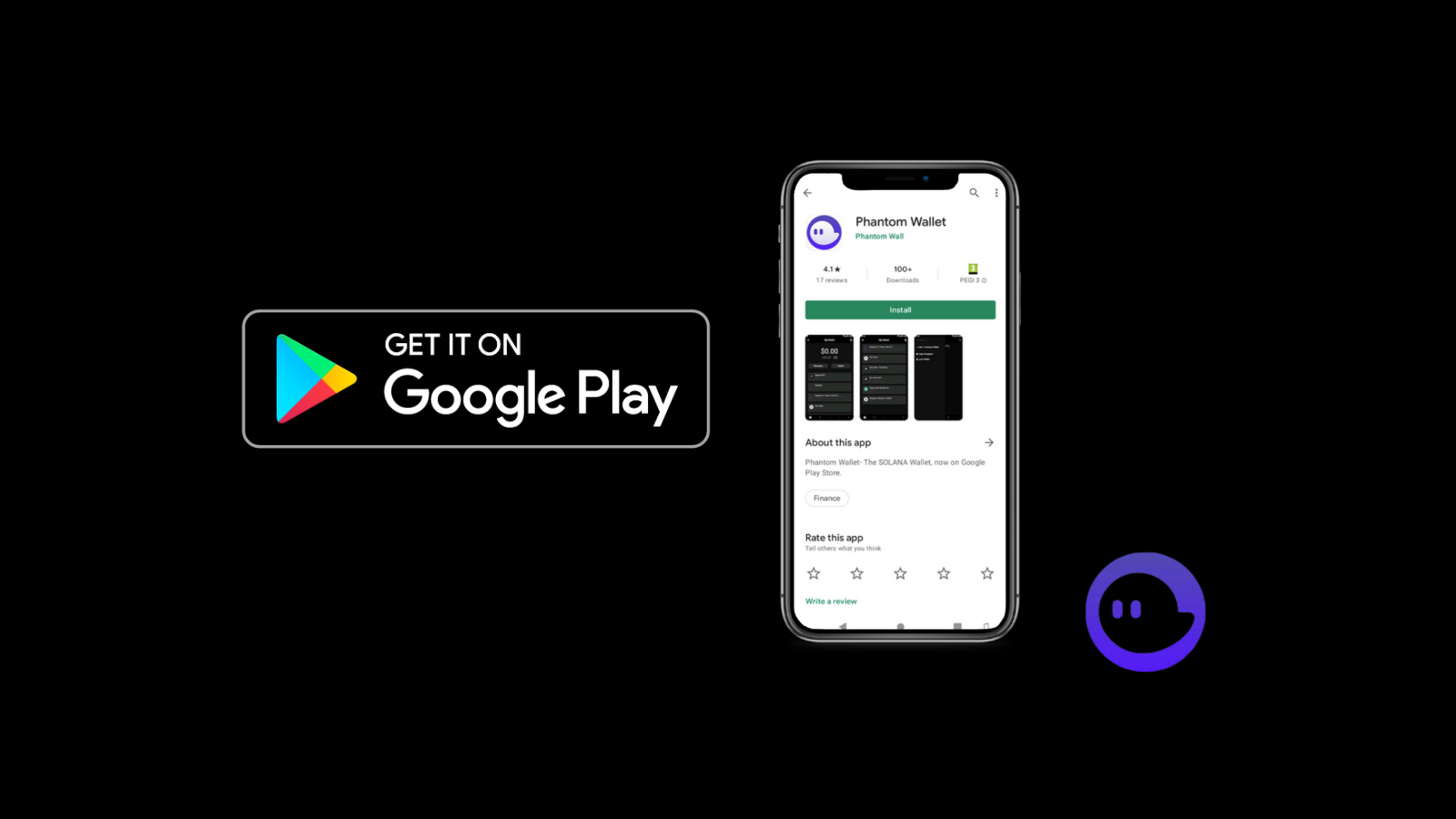 2. Import your wallet to Phantom Wallet
If you already have a wallet, please click on 'I already have a wallet' otherwise 'Create a new wallet'. The next step to fully import your wallet is to enable the option to protect your wallet. Next, it's time to restore the access to your wallet by entering the 12 or 24 word secret recovery key.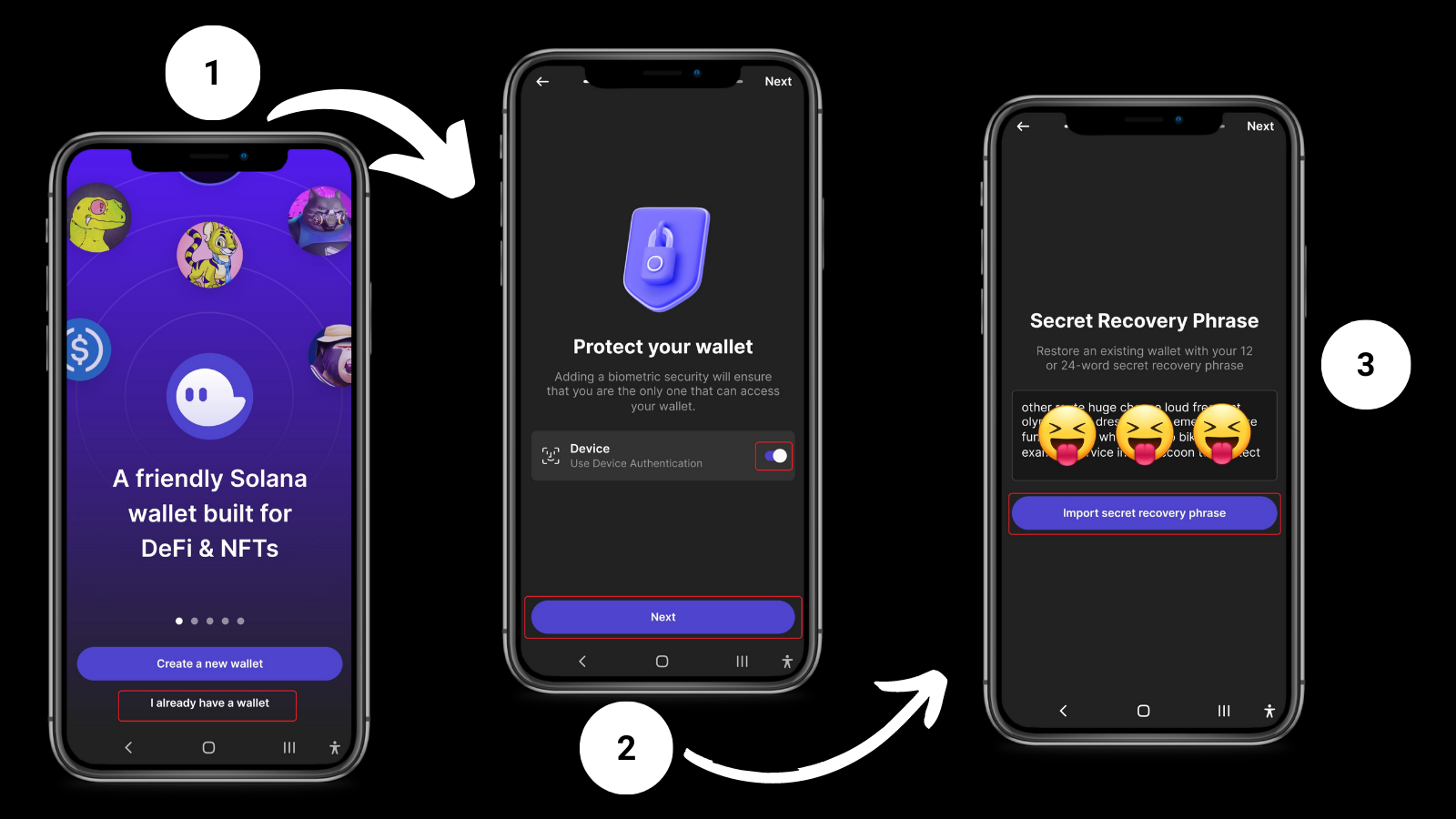 Once restored, please select the wallet accounts you want to import and click on 'Import Selected Accounts'. Now, you are all done and you can enjoy the journey.
3. Start staking Solana from Phantom Wallet
Select Solana from the list of coins available in Phantom Wallet and tap on 'Your stake' if you have been staking before, if it's the first time simply tap on the 3 dots top right hand of the screen. Select the plus sign from tip right hand of the screen to add a new stake: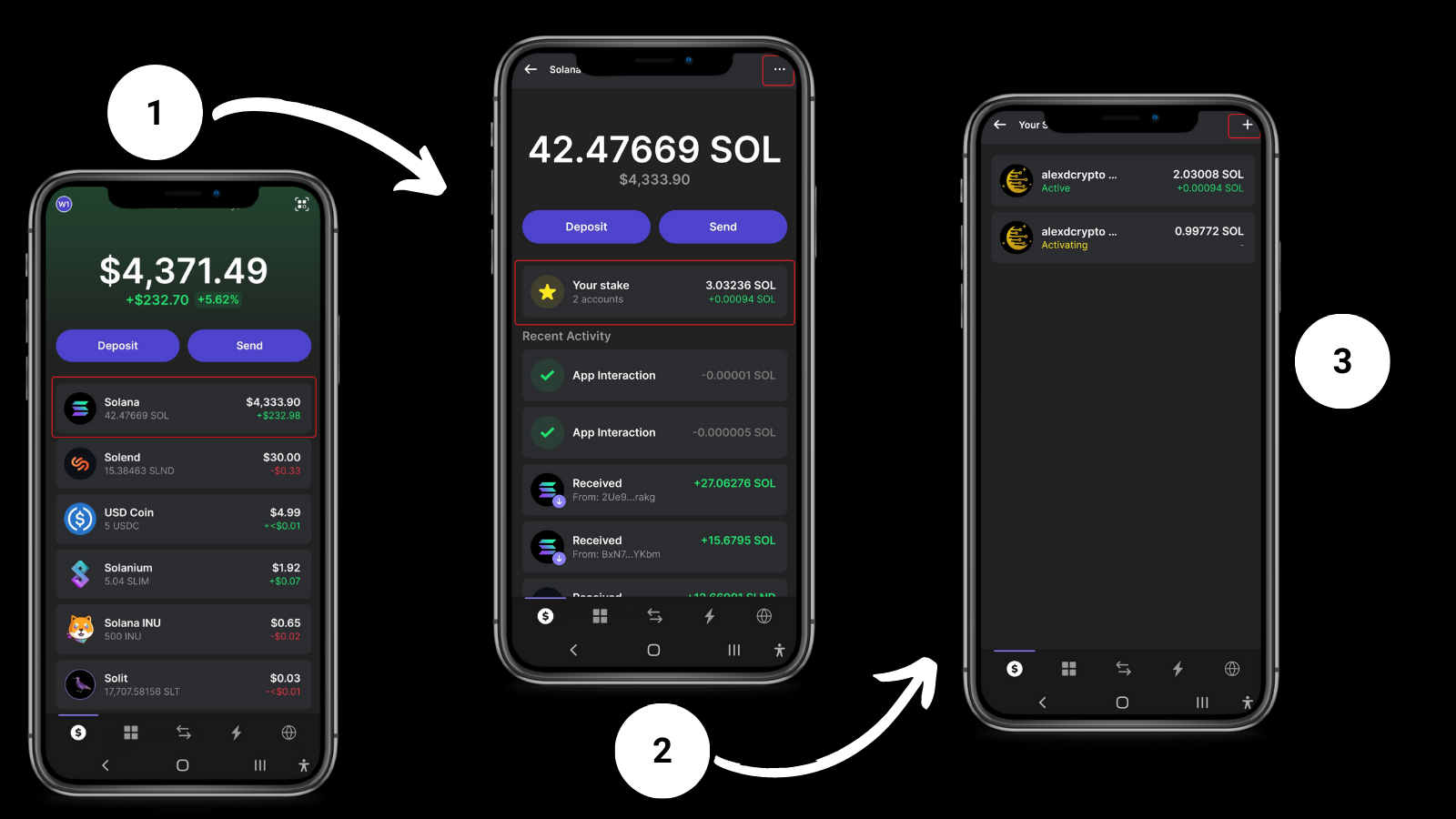 Now it's time to look for your staking provider. Search in the list for stake2earn and tap on the name once you found it. Please enter the amount you want to stake with us and tap on "Confirm button'.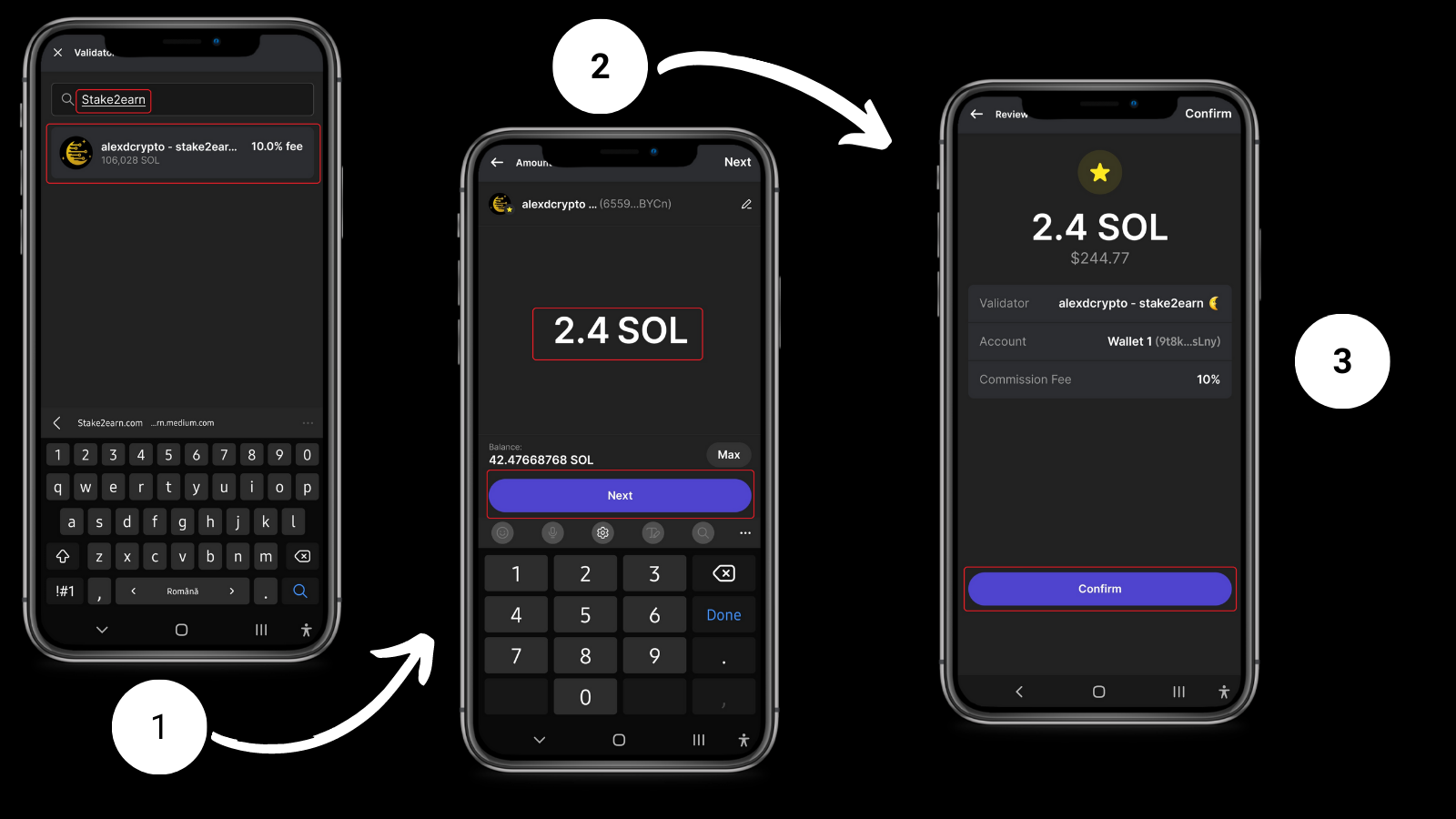 The transaction may take a while so wait for it to get successfully processed and then you will see a confirmation screen: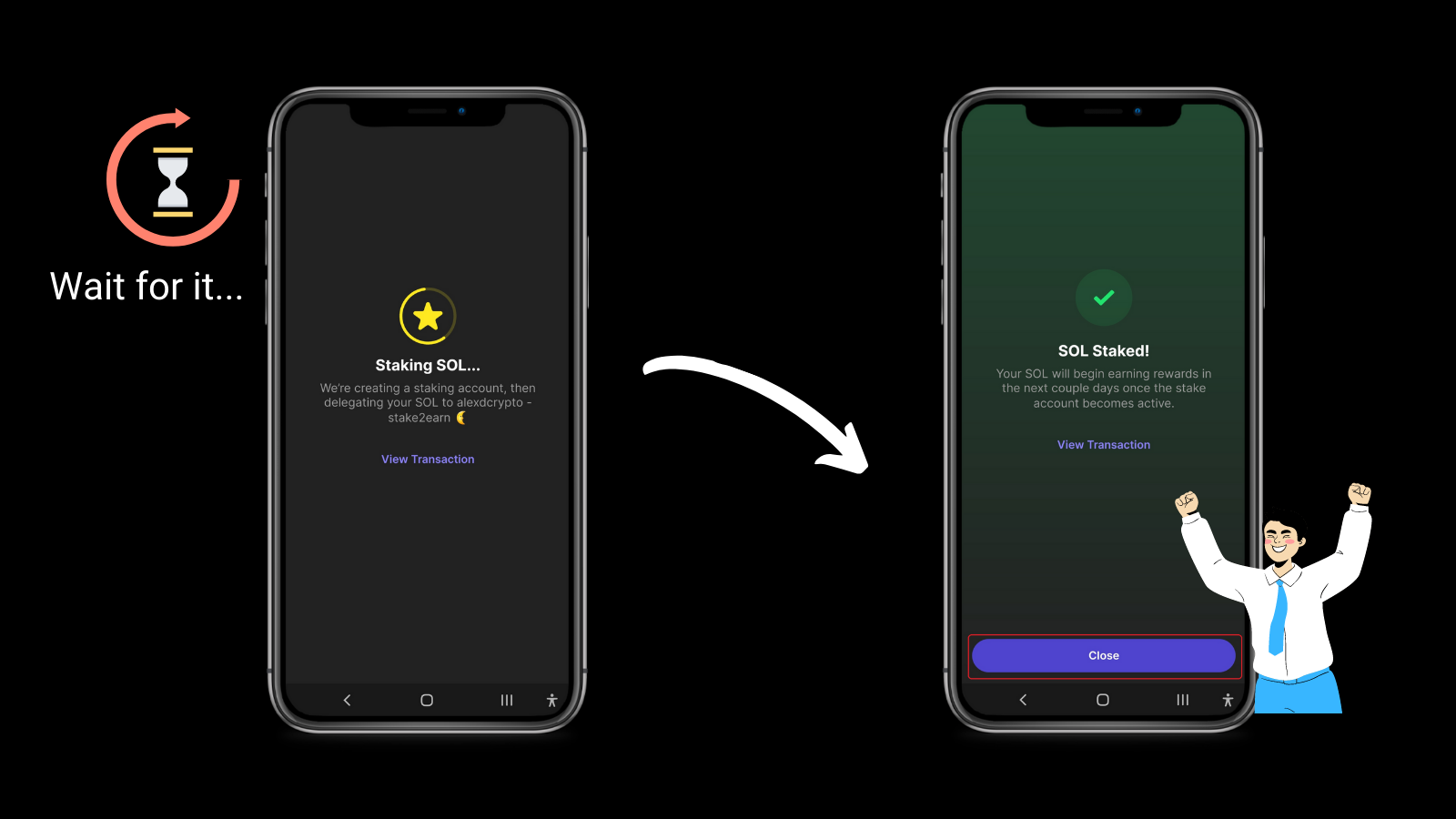 4. Check your SOL staking rewards
In your main dashboard, you have the possibility to check whenever your active staking and verify the rewards gained so far.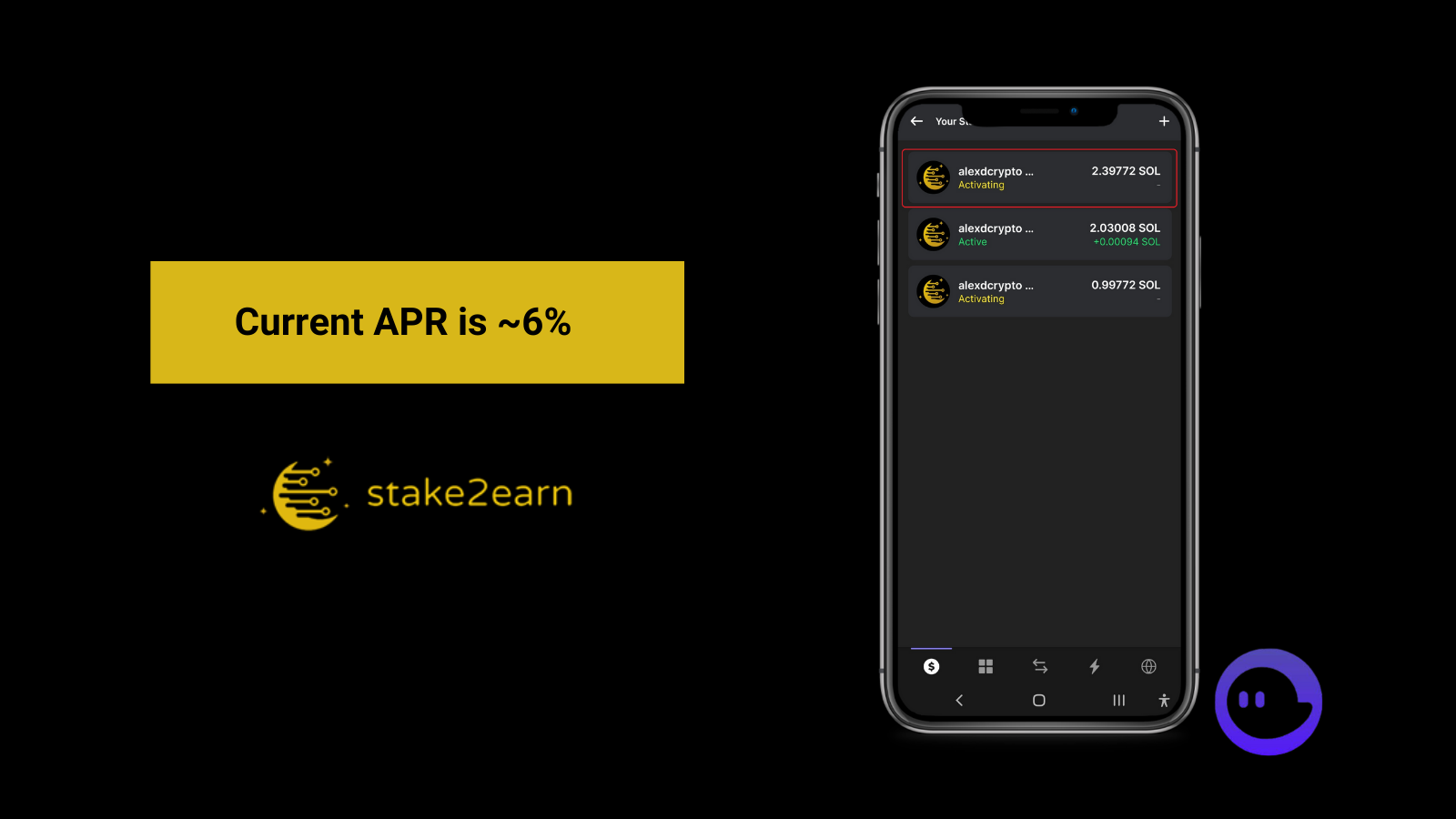 If needed to unstake, here you will find the unstake option too. Don't forget that to regain access to these funds, you will have to wait the one epoch unstaking period of time.
Congratulations! You are now officially staking your Solana and started earning rewards. We are excited to have you join us 🌜