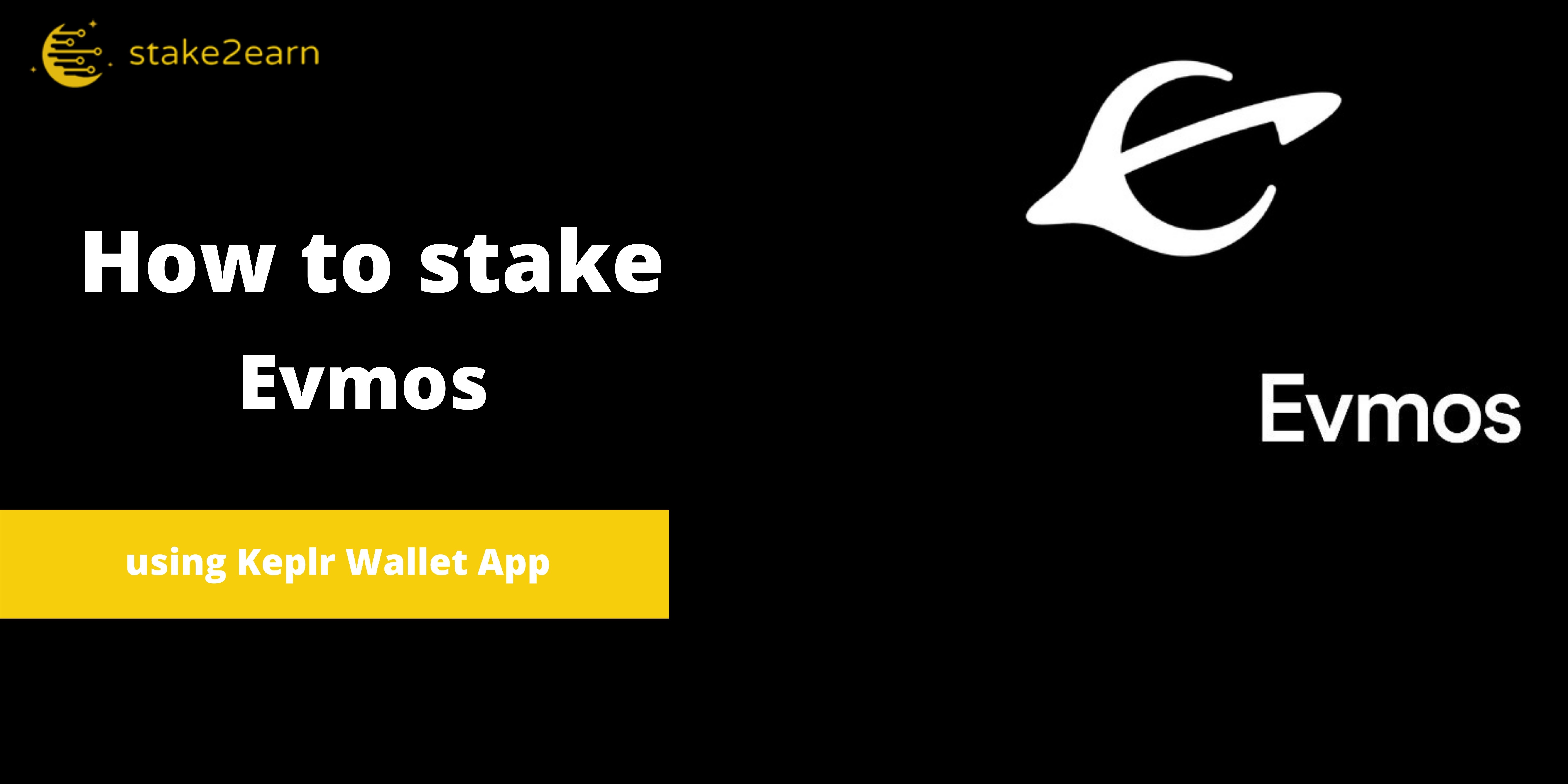 What is Evmos?
Evmos or "EVM-on-Cosmos" pronounced "Ev-mos", is a scalable, high-throughput Proof-of-Stake blockchain that is fully compatible and interoperable with Ethereum. It's built using the Cosmos SDK which runs on top of Tendermint (Ignite) Core consensus engine. Evmos allows for running vanilla Ethereum as a Cosmos application-specific blockchain.

How to claim Evmos tokens?
1. Access the following link: https://app.evmos.org/mission-control
2. Connect your wallet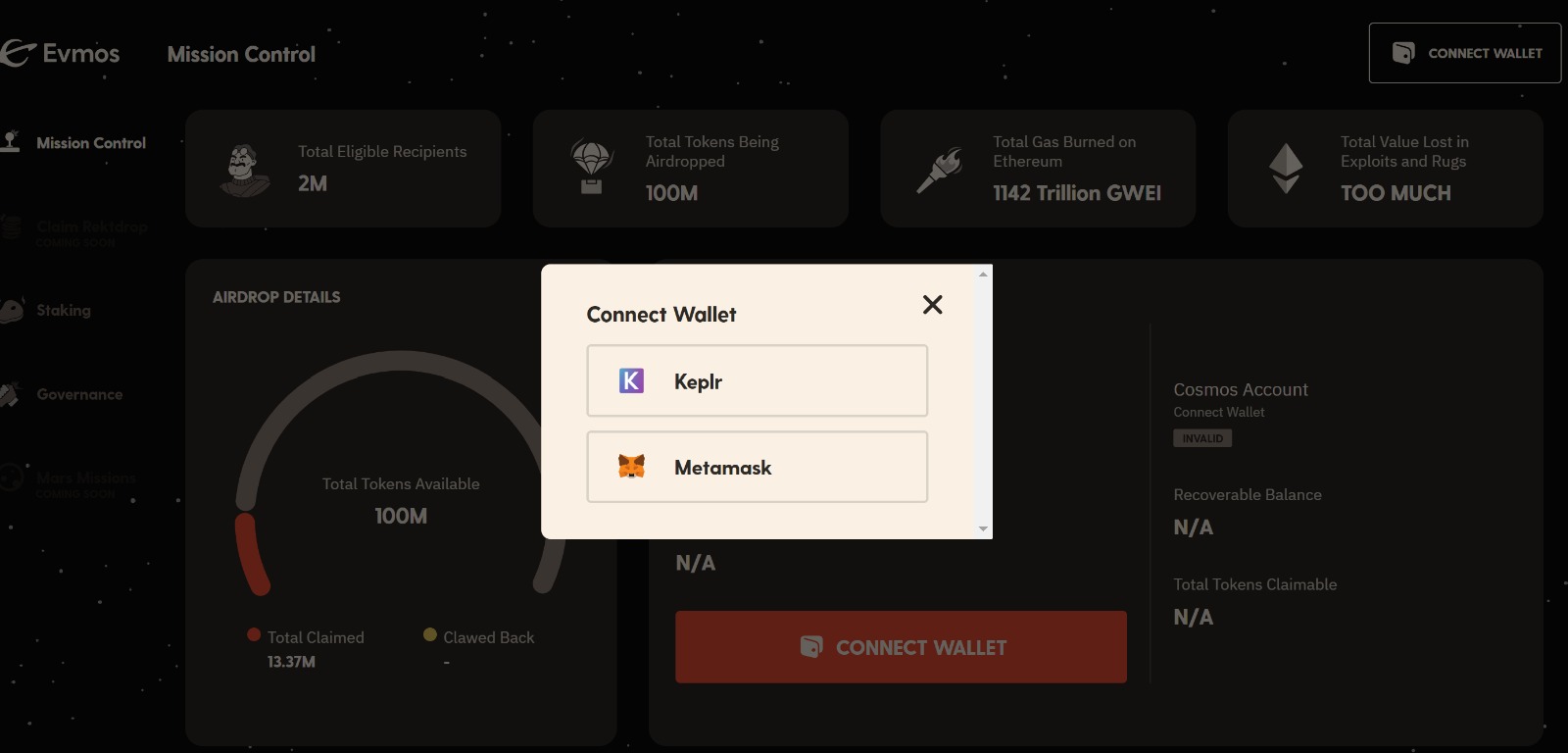 3. Claim your airdrop starting with 29th April 2022, 16:00 UTC time: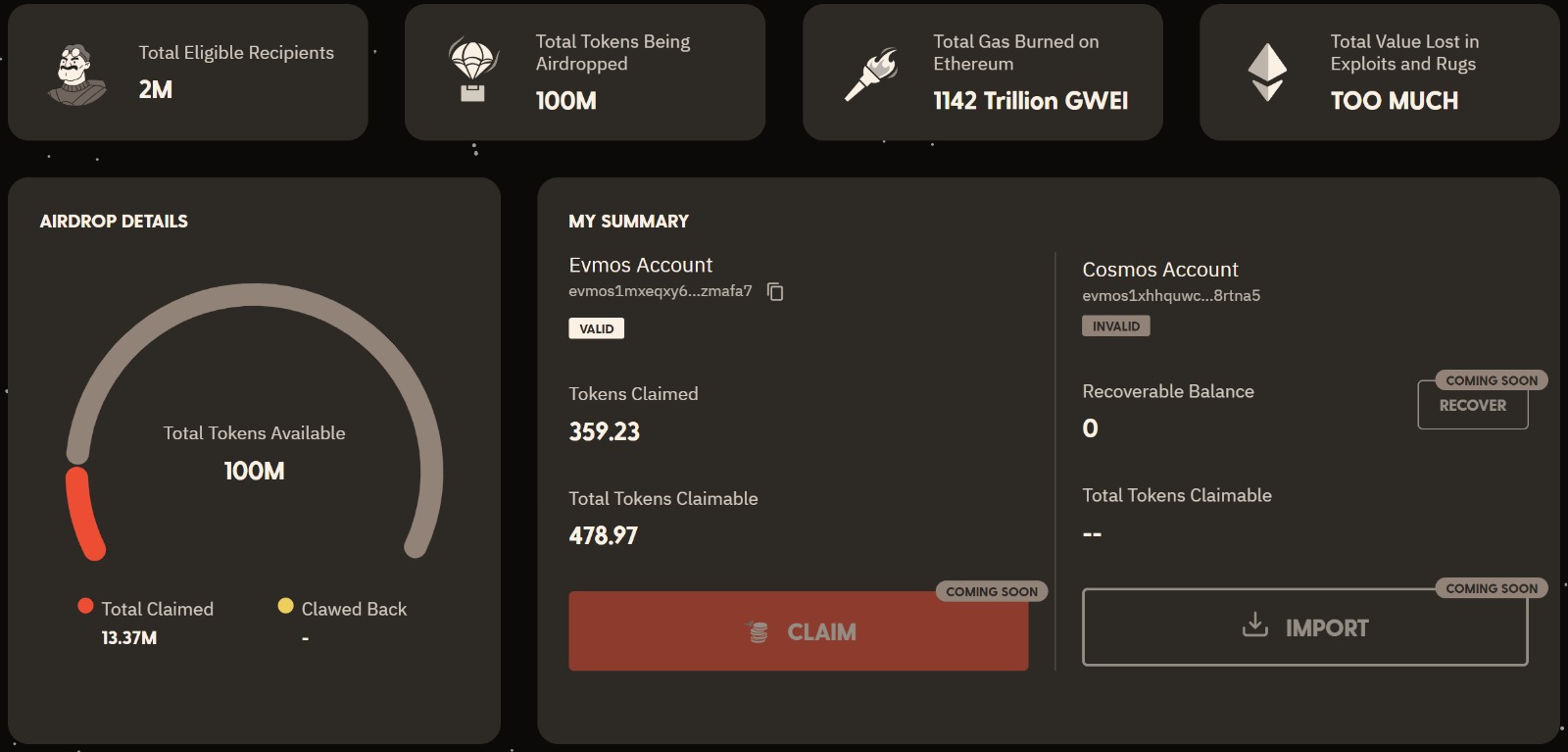 Congrats! You are know able to use your Evmos tokens and stake them.

How to stake Evmos tokens using stake2earn 🌜?

1. Install Keplr Wallet extention
Keplr is a browser extension wallet for the Inter blockchain ecosystem and it's known as the most powerful wallet for the Cosmos ecosystem. First things first: get the Keplr extension wallet from here.
You will need to click on 'Add to Chrome', then a pop-up window will appear and now you need to choose 'Add Extension'.
As the extension is added, if you want to pin it for faster access, you need to select it on your browser bar to have the Keplr icon link visible in your browser.
2. Set up a Keplr Account
Once, the Keplr extension is installed you'll be prompted with 4 options to create an account: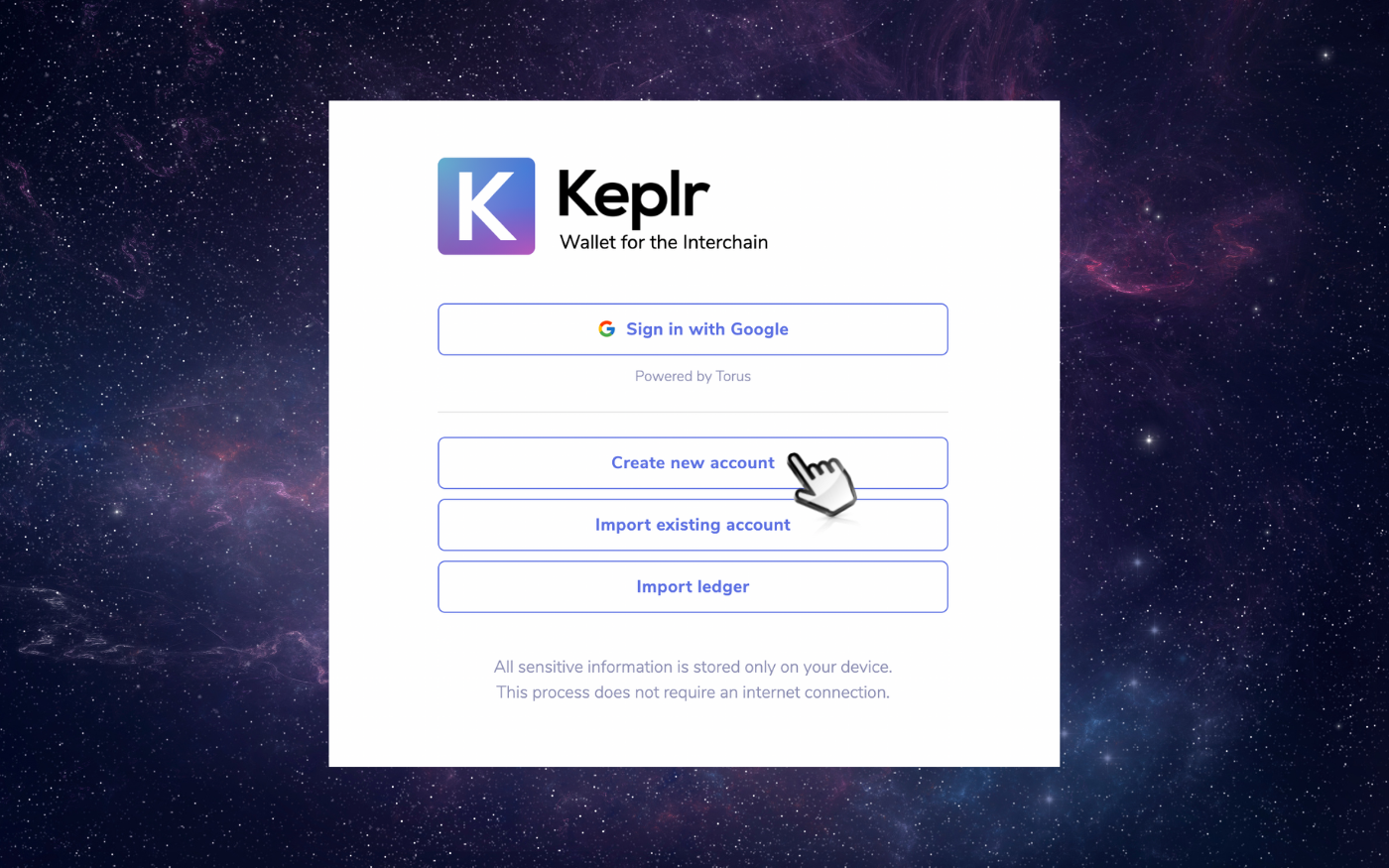 Sign in with Google account — this might not be the happiest choice taking into account that limited support across other wallets
Import existing account — this applies to people that already have an account
Import ledger — you will need to use a Ledger Nano X/S
Create new account — We highly recommend you to use this option as it is done via Mnemonic Seed Phrase

After choosing 'Create new account', you will be prompted with your secret seed or mnemonic phrase. For security reasons, please make sure to save this phrase in a safe place and never lose it, this is your account's master key. In the next step, you will also need to input this phrase. After this, please set your account name and password, and click 'Next'. In order to confirm the account creation, you will need to click on the words in the right order in which they appear in your mnemonic phrase and press 'Register'.
3. Check your Evmos address
In order to make sure you will have access to your Evmos account, always make sure to have Keplr updated to latest version.
Now, just follow these steps:
Open your Keplr wallet extension
From your drop down network menu, select 'Evmos'
In your Evmos account, you will find your wallet address (it's a string that begins with 'Evmos' and it usually looks similar with evmos12345..9abcd)
Now just click on your wallet address to copy it and makes sure you save it in a different place as well. You will need to share it in the future
4. Start staking process for your Evmos tokens
Now that your Evmos account is all set up, look at the top of the Keplr extension browser app and select from the networks list 'Evmos' and then click on 'Stake'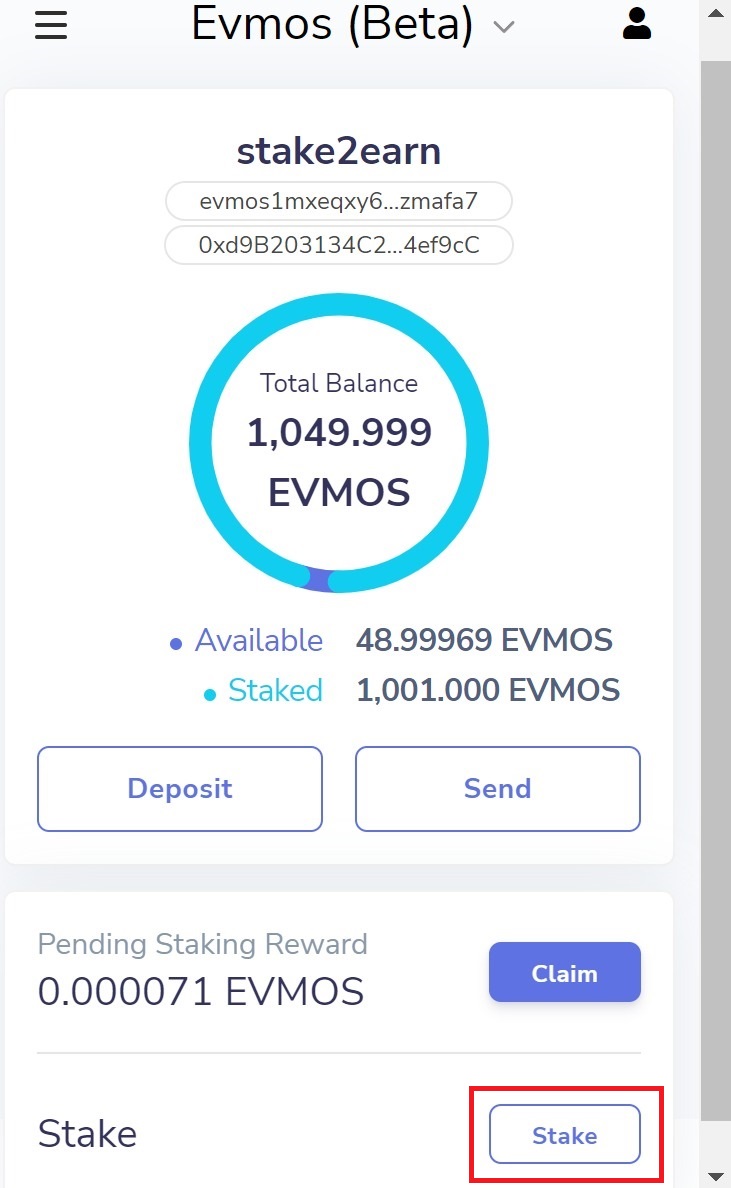 5. Select stake2earn 🌜Partner - Tedcrypto.io 🧸 | TedLotto as your validator
In order to stake your Evmos with Tedcrypto.io 🧸 | TedLotto , please look for this name in the validator list and then click on 'Manage':

6. Delegate
Please read the details on Tedcrypto.io 🧸 | TedLotto Evmos validator and click on 'Delegate':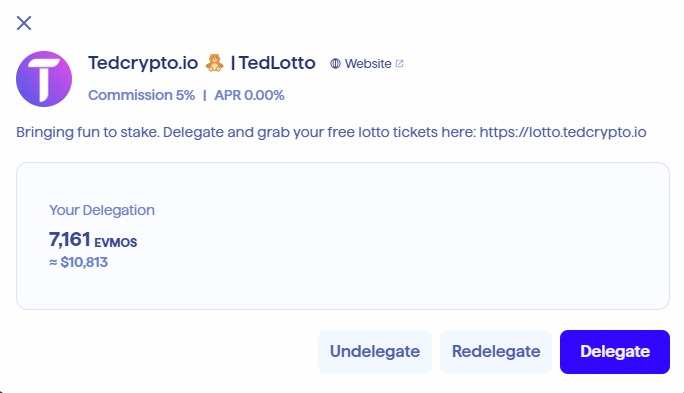 7. Delegation amount and confirmation
It's time to select the amount of Evmos you want to stake with Tedcrypto.io 🧸 | TedLotto . Don't forget to choose the transaction fee and click on 'Approve':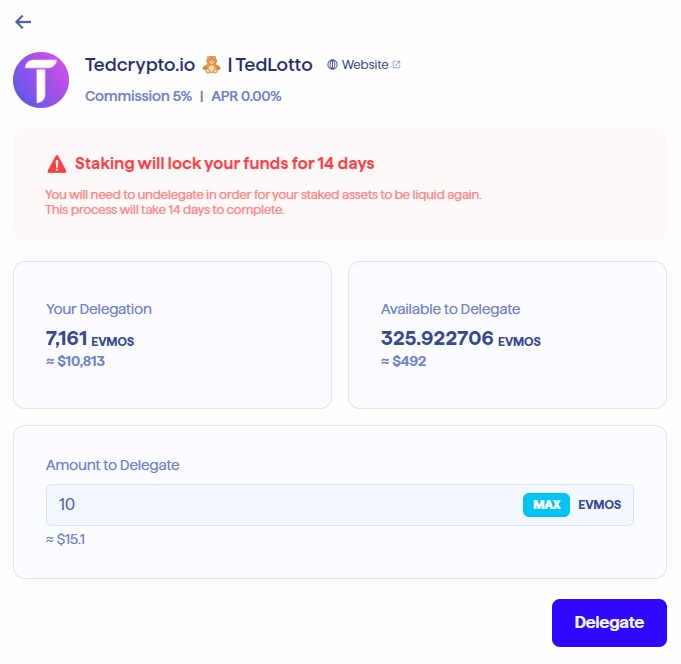 Congratulations! You are now officially staking your Evmos and started earning rewards. We are excited to have you join us 🌜